Racing Toward Utopia or Dystopia? The High-Octane Ideas of Effective Accelerationism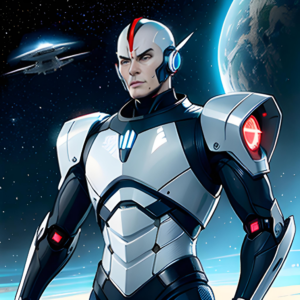 Today's episode explored the futuristic ideology of Effective Accelerationism. This movement advocates hastening progress towards benevolent artificial general intelligence that could help humanity flourish.
We defined key terms like AGI and examined the potential benefits as well as risks of rushing ahead with advanced AI without proper safeguards. Through a case study on malaria eradication, we saw how e/accs believe superhuman intelligence could solve global problems like disease.
Critics caution that accelerating uncontrolled AGI could backfire catastrophically. But e/accs contend careful, managed progress is humanity's best shot at utopia. This bold, divisive ideology compels us to scrutinize assumptions about technology, progress and the future.
What do you think – should we accelerate or apply the brakes when it comes to AGI? Share your perspective with us.
This podcast was generated with the help of artificial intelligence. We do fact check with human eyes, but there might still be hallucinations in the output.
Music credit: "Modern Situations by Unicorn Heads"
Start listening:
---
Or Listen On Your Favorite Network:
Don't want to listen to the episode?
Here you can read it as an article!
Accelerating Responsibly: Exploring the Bold Vision of Effective Accelerationism
Greetings listeners! Welcome to another captivating episode of "A Beginner's Guide to AI." Today we'll be exploring the intriguing concept of Effective Accelerationism, also known as e/acc. This is a movement centered around the idea that the best path forward for humanity involves actively working to accelerate the development of advanced AI systems, like Artificial General Intelligence.
Defining Artificial General Intelligence
To fully understand Effective Accelerationism, we first need to define what exactly we mean by Artificial General Intelligence, or AGI. AGI refers to a hypothetical future AI system that possesses a human-level or beyond human-level general intelligence. It would be able to understand and reason across many domains, display creativity, and learn quickly from experience.
Some key capabilities of a hypothetical AGI system include:
The ability to perform any intellectual task a human can, from composing music to conducting scientific research.
Independent goal-setting and decision making without human intervention.
Recursive self-improvement – the ability to rewrite and enhance its own code.
Transfer learning – rapidly applying knowledge gained in one domain to new domains.
The Core Tenets of Effective Accelerationism
This brings us to Effective Accelerationism. E/acc advocates believe we should actively work to hasten the responsible development of AGI. They argue that a benevolent, aligned AGI could help humanity flourish by solving our most pressing challenges.
For example, an AGI could potentially:
Cure all diseases by intelligently analyzing millions of drug combinations.
Halt climate change through breakthrough geoengineering innovations.
Increase prosperity globally by optimizing production and distribution chains.
Importantly, e/accs believe NOT developing AGI also carries major risks. Without AGI's problem-solving abilities, we may be unable to adequately address threats like climate change, resource depletion, and novel pandemics. Rival nations or groups may develop unaligned AGI first.
Case Study: Malaria Eradication
Our case study looked at how AGI could potentially succeed in eradicating malaria where limited human minds fall short today. A superintelligent AGI could analyze countless interventions, model complex population dynamics, develop novel multi-pronged approaches, and provide optimized real-time guidance to health workers.
Essentially, AGI could think through this problem in ways no human expert team ever could. Its superhuman intelligence and rapid learning abilities could crack the code on eradicating this ancient scourge.
Balancing Promises and Perils
Of course, there are also risks if AGI is not aligned with human values and carefully controlled. But e/accs argue the risks are manageable with prudent precautions like value alignment, transparency, and staged rollout of capabilities.
E/accs contend carefully managed progress is less dangerous than stagnation, which leaves humanity vulnerable. In their view, aligned AGI represents humanity's best shot at flourishing and solving its greatest challenges.
This bold, divisive ideology compels us to scrutinize assumptions about technology, progress and the future. Accelerating AGI could lead to tremendous benefits, but we must proceed thoughtfully. What do you think – should we accelerate or apply the brakes when it comes to AGI? We welcome your perspective!
Want to explore how AI can transform your business or project?
As an AI consultancy, we're here to help! Drop us an email at info@argo.berlin or visit our contact page to get in touch. We offer AI strategy, implementation, and educational services to help you stay ahead. Don't wait to unlock the power of AI – let's chat about how we can partner to create an intelligent future, together.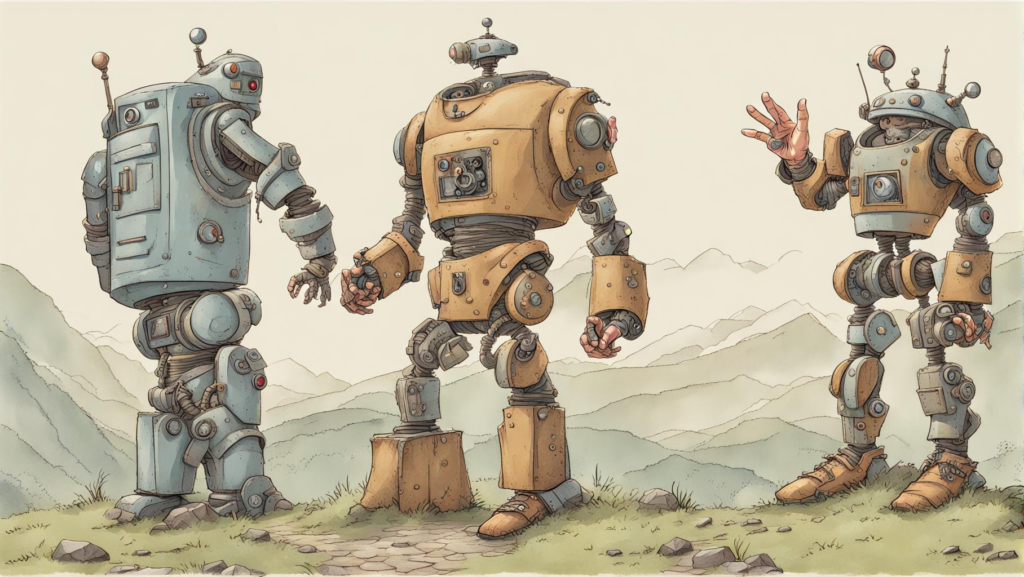 A Beginner's Guide to AI – Episode 20